There are some question and answer about cleaning service in Vietnam let us understands about cleaning industrial in Vietnam.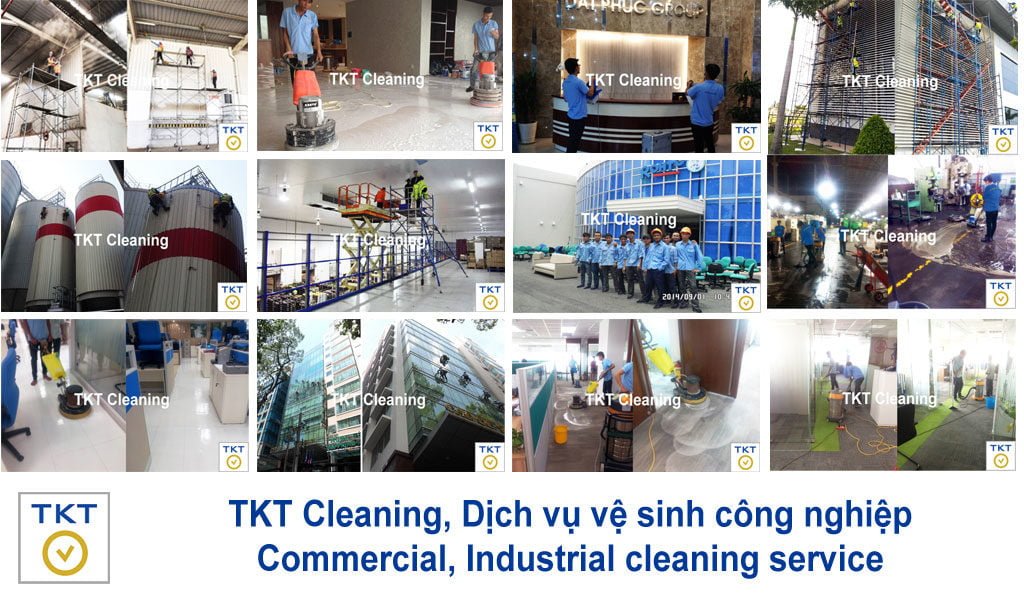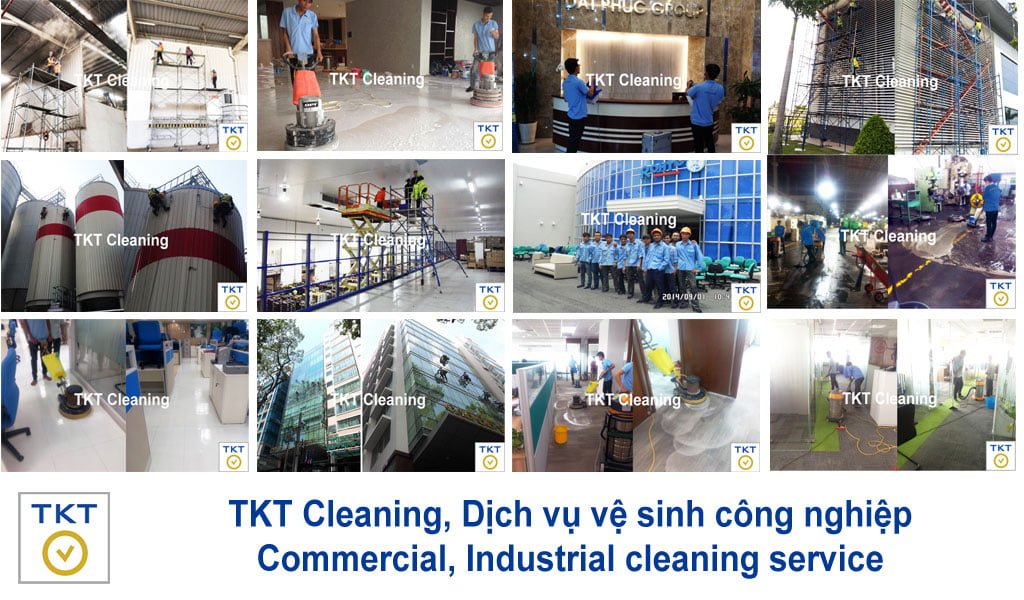 1. What are the strengths of the Vietnamese cleaning industry? Could you illustrate this with an example from your own company?
Answer:
Price;
Understand need of customers and workers (cleaners);
Quickly learn and update cleaning technology
Comment:
For exemple: in Vietnam now, price of labor is still cheap which contain about 50% price of cleaning service. When the price of labor is still cheap, the price of cleaning service of course will be still cheap. In addition, the machine which is almost imported from China is also not expensive. The machine contribute to 20% price of cleaning service. With 2 main factors figure out that the Vietnamese cleaning company have an advantage of price.
You can see here the price of commercial cleaning service in english: https://tktg.vn/en/cleaning-quotation/ or in Vietnamese: https://tktg.vn/bao-gia-ve-sinh-cong-nghiep/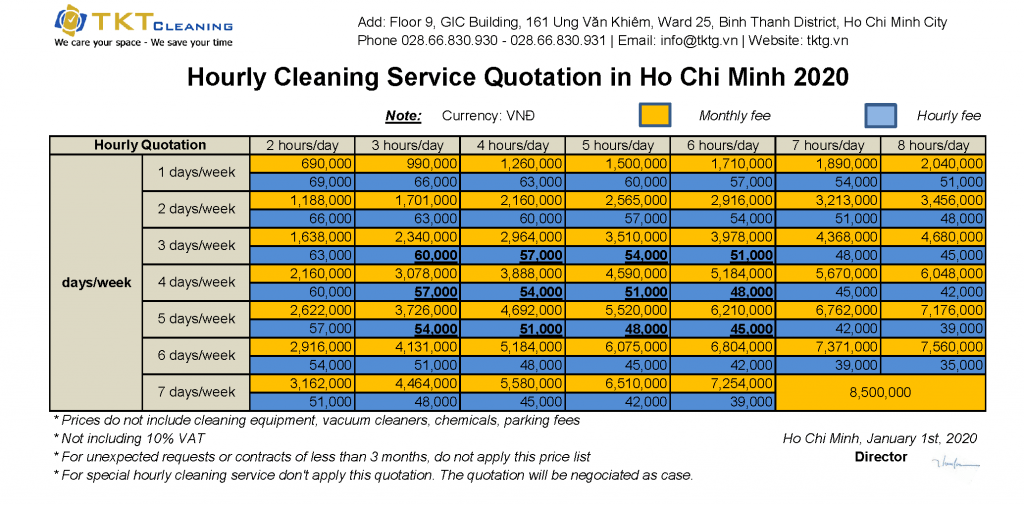 2. In what way can the Vietnamese cleaning industry still grow? What are the challenges?
Answer:
Yes they can.
The challenges are: lack of investment to technology, labor and quality assurance in long term lead un-professional service.
Comment:
The development of economy justified by 6-8% GDP growing, there are more and more big and high building in Vietnam. Especially, FDI investment of Vietnam is increasing every year with movement of company from China to Vietnam. With 2 main factors we forecast that the Cleaning Service in Vietnam will grow about 8-10% each year.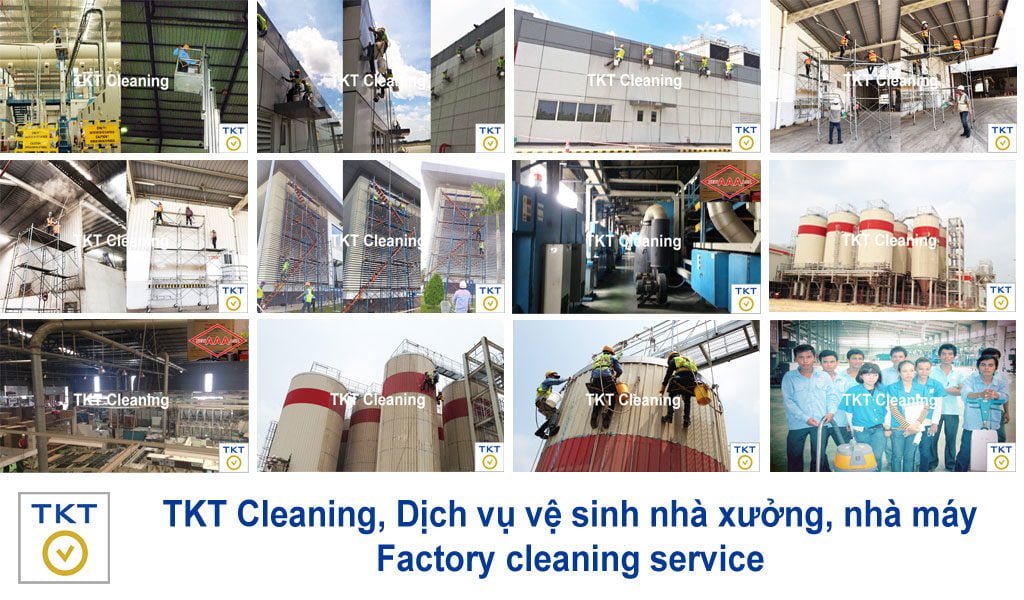 3. How would you describe the current state of the cleaning industry? Is it very organized?
Answer:
It's very competitive with so many small and new companies. Not yet organized.
Comment
Beside some big cleaning companies in Vietnam which invested by foreigner which account for 40% market share, the remaining market share is provided by so many small companies which have advantage of price, flexible. Beside, companies tend to change suppliers of cleaning service to get better price, promotion. That's reason why the cleaning industry is not very organized.
4. Do you see a lot of growth of the professional cleaning industry? How has your company developed over the past few years?
Answer
Yes we see.
We have just a little bit development but not much. We are lack of investment to build a professional service and to assure cleaning quality.
Comment
Many small cleaning companies compete each other by price, so all companies will have to balance between price and professional service. That's reason why the growth of the professional cleaning industry is small and slow.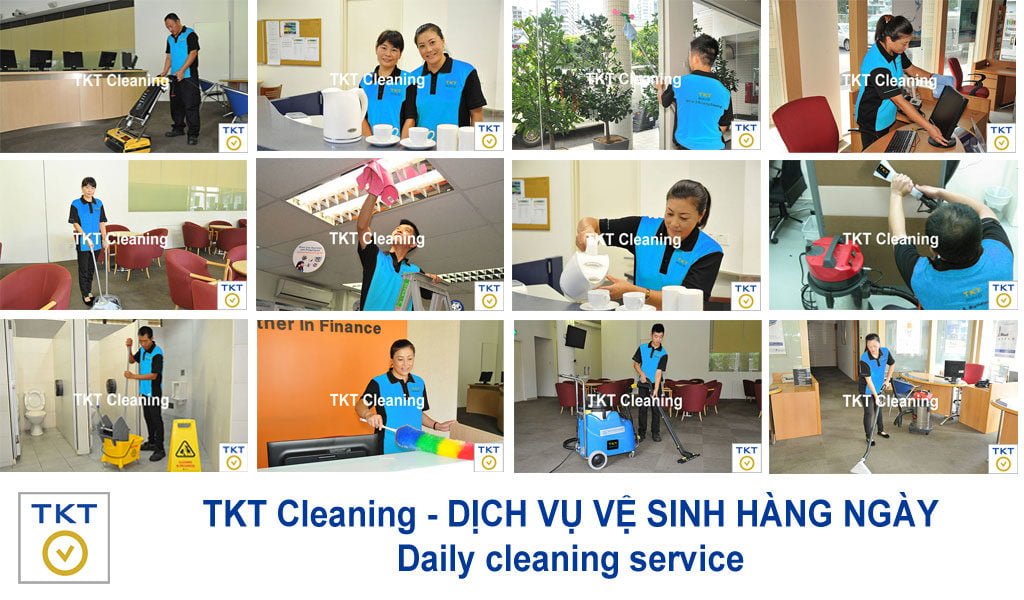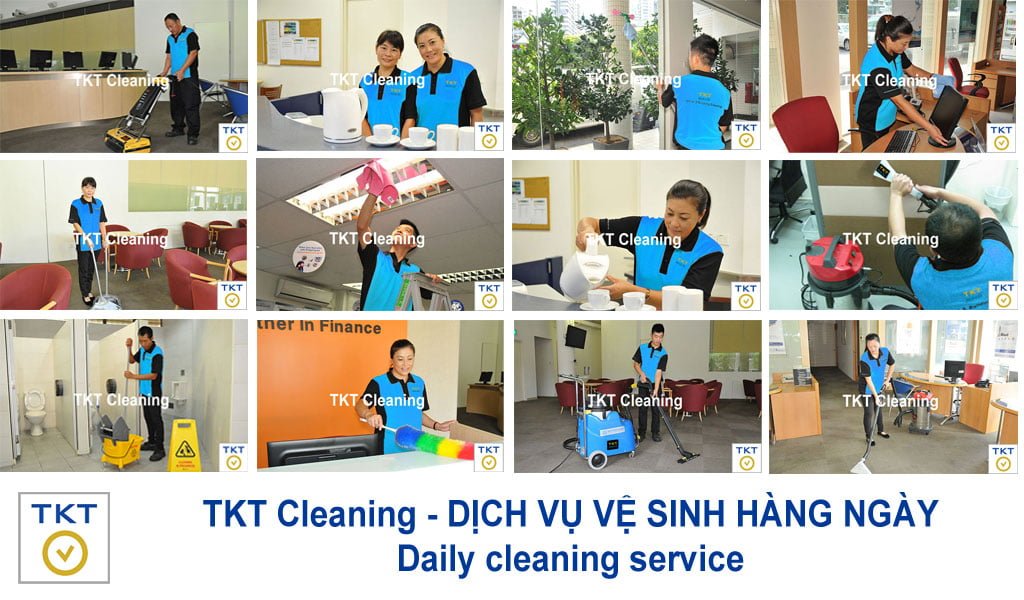 5. What does training consist of? Do you need certain certificates as a cleaner or company?
Training for involve big projects, for recruitment and keeping of cleaning quality.
Yes we need.
6. How are the wages generally?
The wages increase yearly about plus 10%. The wage including:
Salary about 4,500,000 vnd/month
Assurance about 1,000,000 vnd/month
Salary for 13th month. 4,500,000 vnd/year
Profits for holiday about 1,000,000 vnd/year
With all answer and comment about cleaning service in Vietnam, we do hope that you will have a full picture of this industry.
Source: Cleaning company TKT Cleaning